The Front Gate, Gunby Hall - Drypoint Etching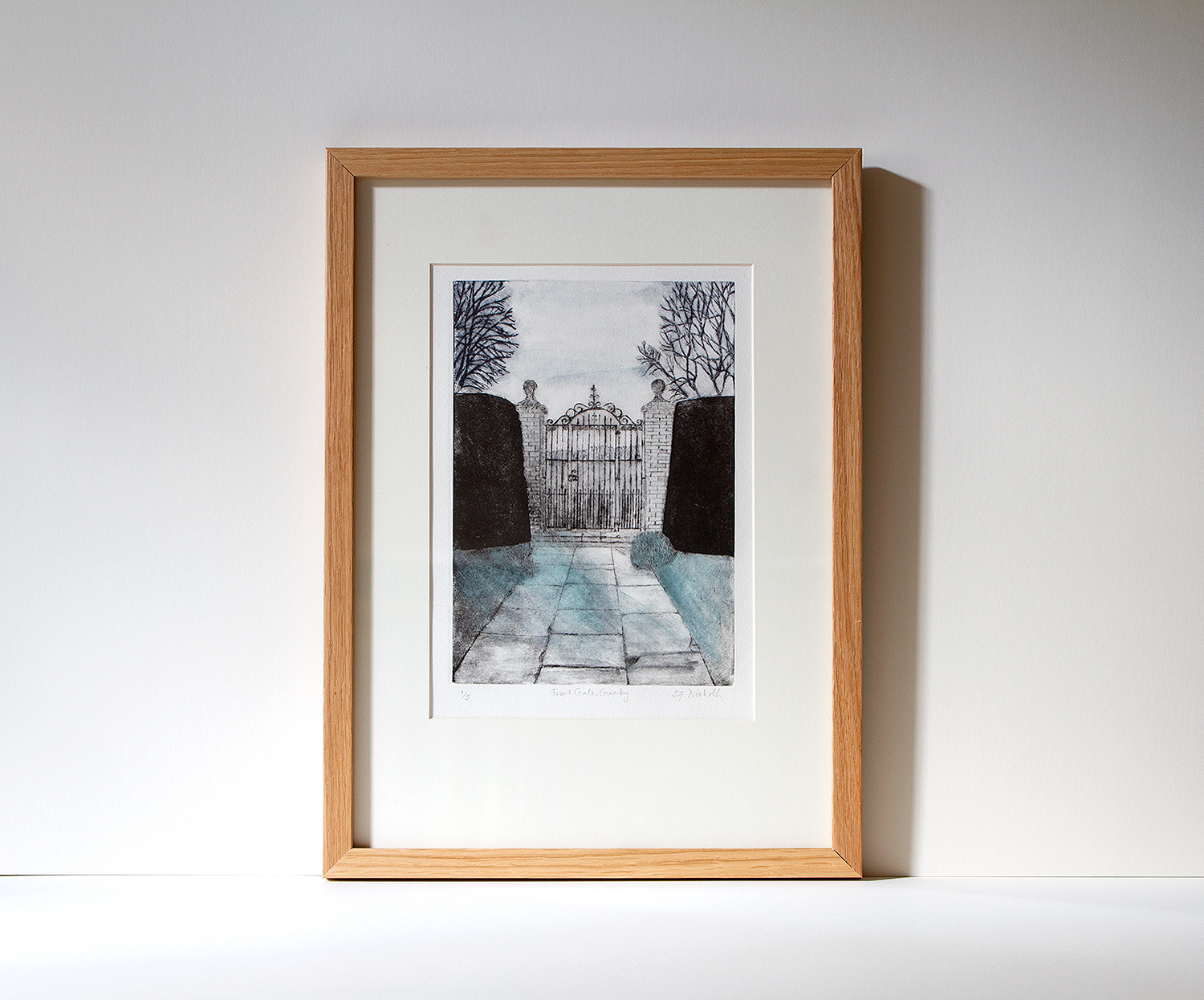 The Front Gate, Gunby Hall - Drypoint Etching
The Front Gate, Gunby Hall is an original print of the beautiful front gates at Gunby Hall in Lincolnshire. This is one of my favourite views at Gunby. The ornate wrought-iron gates bordered by tall, yew hedges mark the boundary between the formal front gardens and the parkland beyond with two tall trees behind acting as sentinels.
This is a drypoint etching shows the gates in late winter, when the trees are still bare and the hedges cast long shadows over the path. The shadows are hand-tinted with watercolours blues and greens.
The image is printed on Somerset TP paper and presented in a simple oak frame with antique white mount.
Limited edition of 5 prints
Size: A3