Branches on Linen - Embroidered Picture (framed)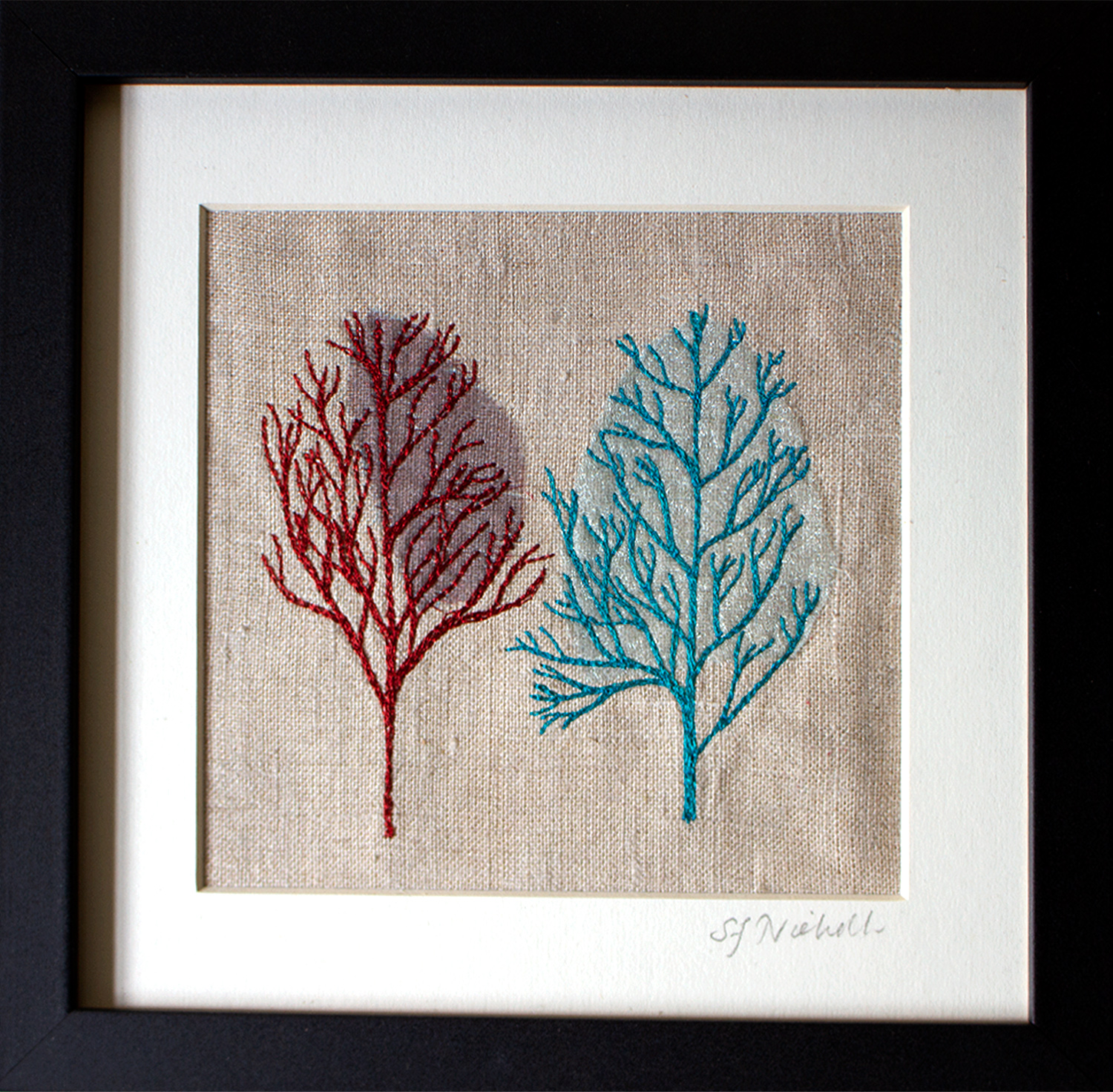 Branches on Linen - Embroidered Picture (framed)
Branches on Linen is part of the Botanicals Collection of original Embroidery Art. The pictures in the series are all inspired by the intricate natural forms found in seed heads, flowers, leaves and branches. This design features two tree forms embroidered in deep red and turquoise embroidery threads with organza decoration in matching colours on a natural linen background.
The picture is worked in free motion machine embroidery.
Framed in a 2.5cm wide matt black frame with antique white mount
Framed size: 21.5cm x 21.5cm
PLEASE NOTE: This picture is available for in-person collection only from The Orchard Gallery, Gunby Hall at the end of the exhibition on 31st August or from Sue Nicholls's studio in Buntingford by special arrangement.